Redesign of a weirless valve for the pharmaceutical industry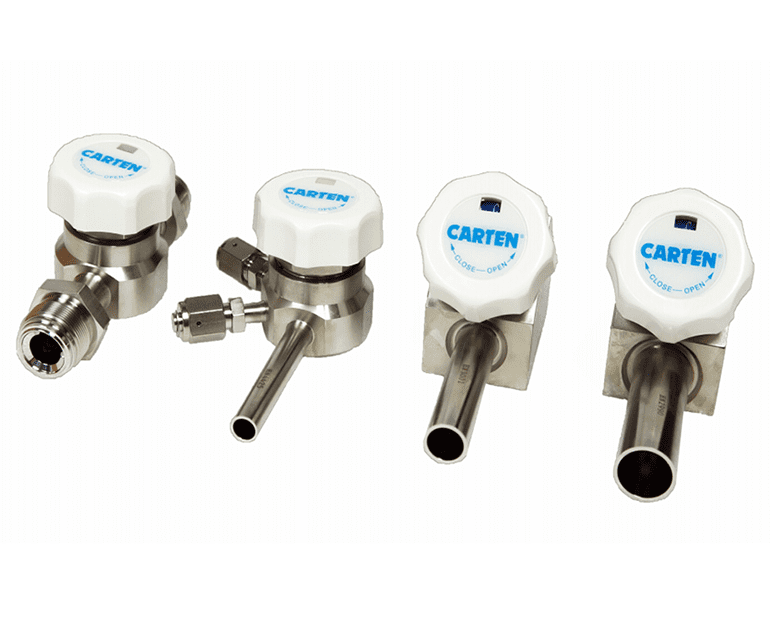 Valves and flow systems
---
Carten Controls is a global leader in the design and manufacture of ultra-high-purity valves and flow system components delivering solutions to semiconductor, photovoltaic, FPD and high-tech industries. The Carten Controls plant at Waterford, which currently employs around 100 people, was looking to extend its market share to include the bio-pharma sectors with a range of valves that addresses the specific challenges of these industrial sectors. To this end, Carten Controls undertook an extensive design and development initiative to develop a novel range of valves – superior to competitors in the field. Much of the design work to date has been based around the development of a novel elastomeric-based weir and weirless diaphragm valve system. Current weir diaphragm valve designs have proved problematic within the industry, due to the requirement to install at specific angles, low flow capacity, and issues with hermetic sealing. The weirless design offers the opportunity for the industry to eliminate each of these inherent issues.
Weirless diaphragm valve
---
The purpose of this project was to redesign a weirless diaphragm valve intended for use in the high-purity bioprocessing industry. A condition of the project was to ensure the flow capacity of the valve (Cv) could achieve ~50% additional capacity when compared to the traditional weir diaphragm series. The SEAM Gateway in WIT had already collaborated with Carten Controls on a number of notable projects, such as redesigning a tied diaphragm assembly used for a stainless steel diaphragm value which in fact increased the durability rating by over 20 times. In the current project, SEAM used its FEA and CFD capabilities to deliver the solution.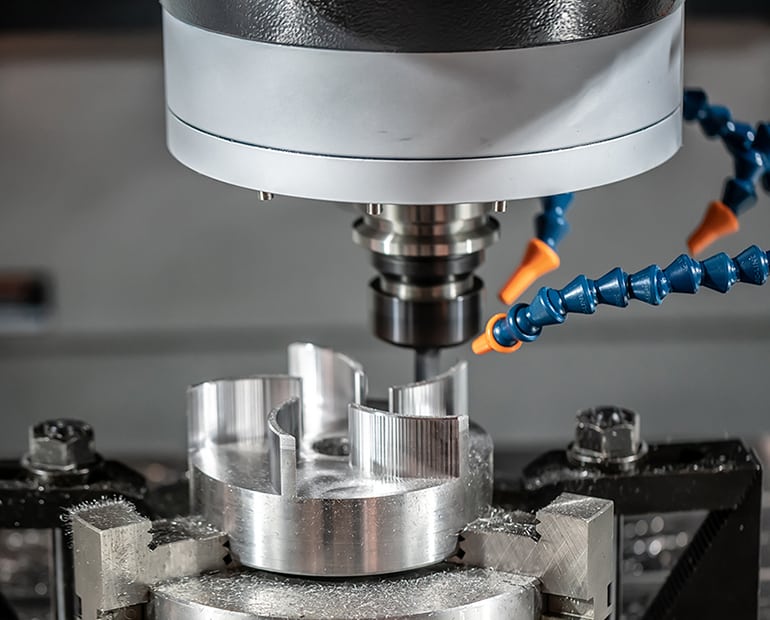 "The SEAM team's technical analysis, responsiveness, project management, and project resolution exceeded our expectations – providing a high level of professionalism and expertise in a number of disciplines throughout this difficult project task."

Declan Irish
Head of Technology & Development, Carten Controls
The Carten Controls & SEAM partnership
---
The SEAM Gateway offered a unique opportunity to use Finite Element Analysis (FEA) to aid in the search for a solution to these long-standing industry issues. The use of FEA allowed a shorter timeline, as the solution could be found by simulating product actuation forces without the need to build multiple physical samples for each new development in the project.
SEAM's use of FEA focused on determining the maximum force exerted on the diaphragm, and the points of maximum stress depending on the stroke, position, and pressure rating of the valve. In addition, the use of Computational Flow Dynamics (CFD) allowed the determination of valve flow capacity in real time during the project design stage – saving significant time in physical manufacturing and eliminating much trial and error from the project.