New packaging design for a consumer food product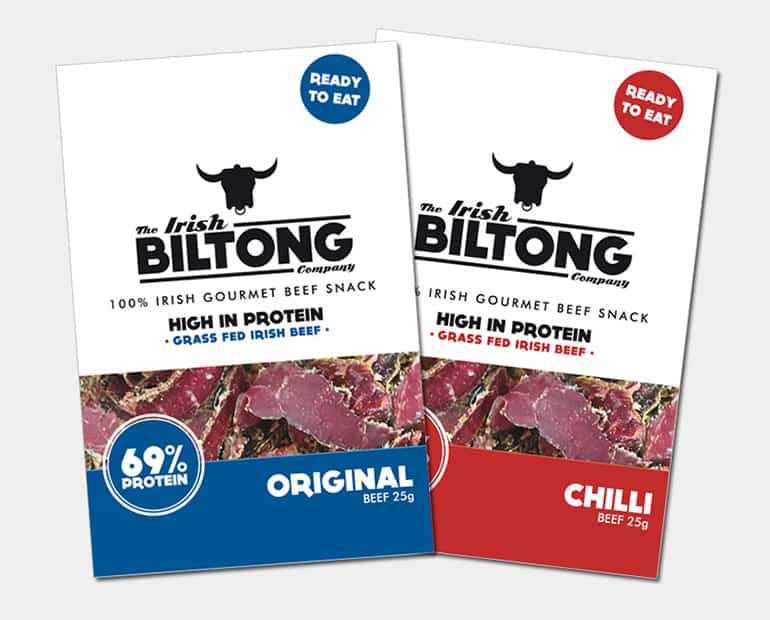 Health snack
---
The Irish Biltong Company is a food startup based in Kildare. They manufacture high-protein, shelf-ready snacks targeting the high-performance sport market. The company engaged with the Design+ Gateway through an Enterprise Ireland Innovation Voucher, in order to develop a unique packaging design. The product is aimed at the health market (currently aimed at 80% sports) but will also be sold in Supervalu and other outlets.
An Irish product
---
As biltong originates from South Africa, it was important to highlight the key messaging that the company's product comes from Irish beef, as well as the fact that Irish Biltong has the highest protein content available in the market (compared to registered competitors).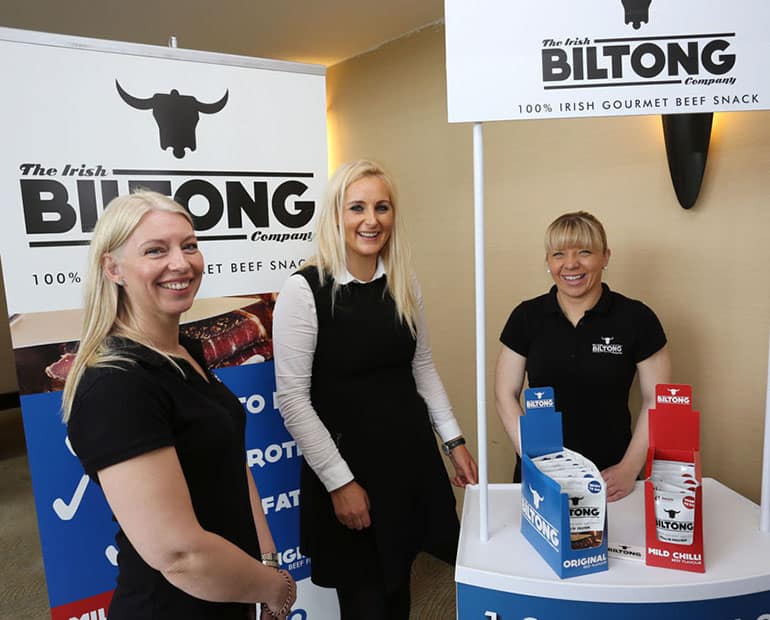 "We are delighted with the work undertaken by the design team at IT Carlow. We worked closely with them in the design research of our packaging. They developed creative and original packing design for us which has received fantastic feedback from our customers."

Noreen Doyle
MD, Irish Biltong Company
The Irish Biltong Company & Design+ partnership
---
When Design+ was developing the packaging design concept, a key feature to convey was the functionality of the product. The goal was to help the company sell their product and to do that Design+ brought together creativity, strategy and research to deliver a powerful packaging experience.
The project enabled the client to move forward with a unique packaging edge focused on the user experience. The packaging design is being used today for a single serve packet delivering a lean source of protein from high-quality Irish beef for high-performance athletes.