Application of Circular Economy Practices to External Facade Systems for Irish Timber Frame Homes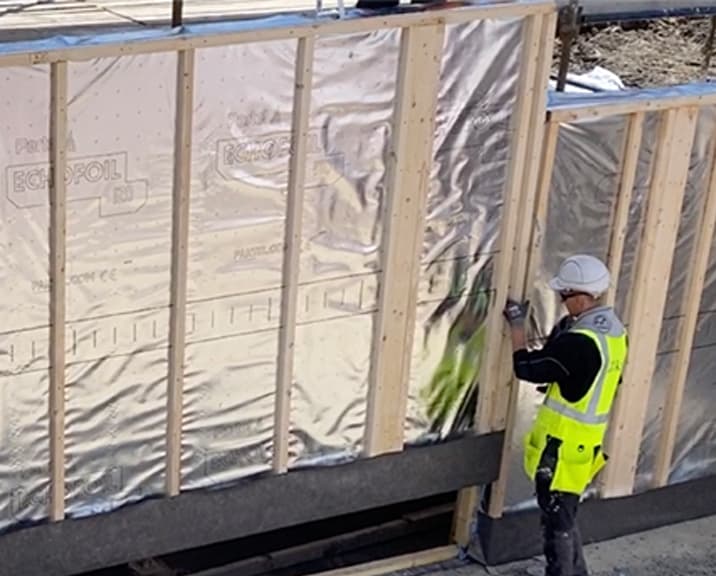 Sustainable timber frame homes
---
Keenan Timber Frame (KTF) is a family building company based in Dundalk, County Louth, Ireland founded in 1999 with the intention of providing sustainable timber frame homes. KTF manufacture high performance timber frame buildings that surpass current requirements in energy efficiency and airtightness for the Irish and UK market.
KTF manufacture timber frame homes and supply airtight and insulated units to site. However at the moment, the external cladding for these homes is mainly brick or concrete and these materials are both time consuming and expensive to install. Furthermore the delays on site can mean that the timber frames are exposed to the elements for some considerable time. KTF want to investigate other materials for external cladding which they can incorporate into their building system and which include aspects of materials recovery or reuse and possibly using recycled or glass reinforced plastic materials for an external leaf which incorporates insulation properties which are comparable to or exceed that of brick or concrete renders.
Technical assessment
---
CREDIT Technology Gateway researchers investigated existing plastic/polymers and glass reinforced concrete cladding systems and identified the relevant international standards which govern their construction and use. Potential recycled plastic based systems are assessed for U Value and a SWOT analysis is conducted on the materials for development by KTF or for sourcing for their cladding systems. For comparison CREDIT TG also assessed the U value of KTF existing panel systems using bespoke in-house Hukseflux U Value and Heat Flux measurement systems.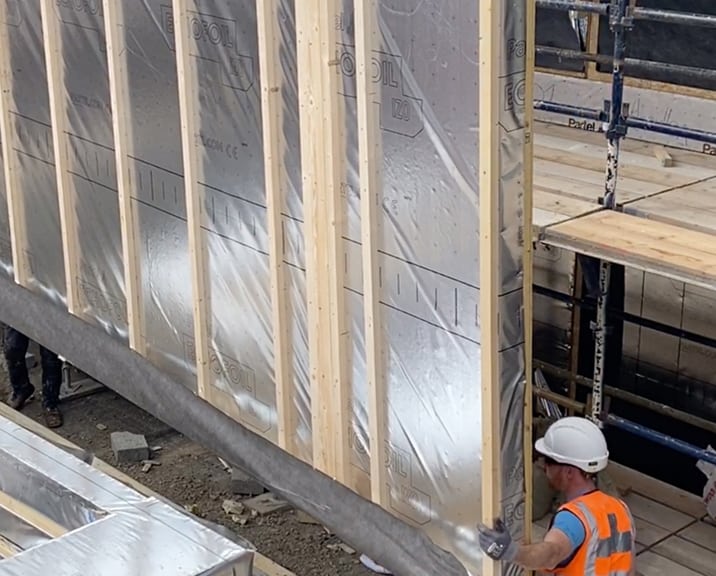 2
IPP – feasibility study
"The work carried out through CREDIT Technology Gateway via the Enterprise Ireland Innovation Partnership Feasibility Study has this far been excellent. As an industry that prides itself on its 'Green Credentials' we as a company need to look at new cladding systems that are sustainable and not the old CO2 intensive systems that have been used for generations especially if we can reuse materials that would otherwise end up in an incinerator or in landfill. This work will support that objective."

John Keenan – Managing Director
The Keenan Timber Frame & CREDIT Technology Gateway partnership
---
KTF has benefited by acquiring new information on possible products it can quickly include in its portfolio. The emphasis was on products already used or applied from other industries. The local sourcing of materials is important for the circular economy as well as the incorporation of recycled proportions with a view to full recycling in future. The products identified can now be trialled immediately by the company or can move to treatments which would allow trialling.